Becoming alive again…with body and soul
…that's how I would describe the goal of my work. My approach to psychotherapy provides a combination of different techniques from body-oriented psychotherapy and talk therapy for your personal growth.

Body-Oriented Psychotherapy ⋅ Talk Therapy ⋅ Mindfulness ⋅ Brief Therapy ⋅ Support with Serious Diseases and Psychooncology ⋅ Spirituality and Meaning
I am offering therapy in English – you are welcome to make an appointment for a short first meeting free of charge and we will find out if you feel in good hands with me. Due to the current pandemic situation, I am also offering counseling sessions via online video calls.
Book a meeting here or contact me by phone, email or on Facebook.

However, please note that German public health insurances do not cover the costs for subsequent meetings. My rate is 90 EUR per session (one hour). I am offering a limited number of places on a sliding scale fee depending on your financial situation. Please ask.

Your dog is welcome in my rooms as long as he or she is house-trained and not aggressive. My rescue dog Bugi (neutered male) will also be around.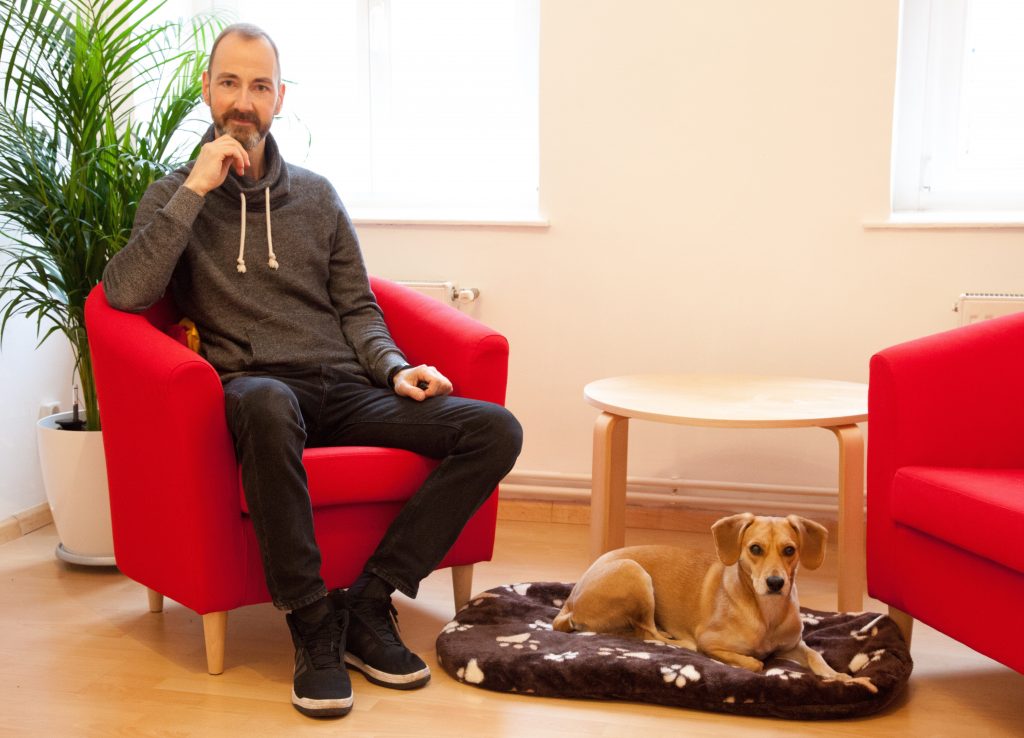 The team
---
Body-Oriented Psychotherapy
The knowledge about emotions and moods that happen not only in our brain but also in our body is the common basis of body-oriented psychotherapy approaches....
Talk Therapy
Looking at the past can help you understand things in your life. Focusing on the present can help you cope with your current state and prepare for the future....
Brief Therapy
Brief therapy techniques strengthen the client's autonomy and focus on solutions rather than getting lost in conflicts or problems....
Mindfulness
These techniques originate from ancient meditation practices like vipassana....
Support With Serious Diseases and Psychooncology
Eventually caring for yourself again and concentrating on the essential things in your life can greatly improve resilience....
Spirituality and Meaning
In my understanding, psychotherapy is not bound to any religion, ideology or spiritual school....